Importance of Free Traffic to Your Internet Business
When I first started my blog and planned to blog for profit, I thought it is not too difficult. I just need to follow what other bloggers do and do what they are doing, I believe I can have the same source of income from blogging.
I first started with a free hosting blogging website and I "duplicated" what other bloggers are doing. My result, in terms of website traffic is totally not good. I don't have the traffic or I only have traffic when I visited other's blog and they visited mine in return. I struggled a lot and eagerly want to find out the "secret" of free traffic to my website.
I came across the word "SEO – Search Engine Optimization" and I totally have no idea what is the meaning of SEO. I know this is a very powerful internet marketing technique that may let me enjoy free traffic to my site. I signed up course and learnt the technique seriously. It is not about the learning but you have to really go and implement what you have learnt so that to get the effect.
Many people have the questions that "there is a lot of free information online, why should I take course to learn about it?" or "I don't know whether the learning really worth the money I paid". I did have the same thought like you but I always know the education is important just like we all send our kids to school to get the knowledge they needed. With secondary school knowledge I would never earn a profession income. The same thing when come to internet business, I know that if I have not enough knowledge in internet marketing, I would continue struggling to find the way out.
Yes, SEO is very powerful where it lets me enjoys free traffic to my website and the traffic is very constant every day and every month. I no longer need to visit others blogs for the purpose of attract more traffic but the purpose is healthier which is to be your friends and networking with you.

Most of my traffic from search engine and it's totally free.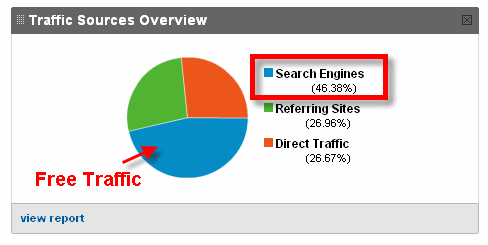 Also, let's see my websites results at first page of Google Search Results.
Ampicillin online target="_blank">
If you are a mom in business, I encourage you to go for SEO and build your site in the order to attract more free traffic. SEO is not restricted to moms in internet business but also for all moms who have home business selling physical products.
Free traffic to your website is definitely a great help to your internet business and therefore I encourage you to go for SEO – Search Engine Optimization.
Filed under Grow Your Business, Work At Home Mom