Work At Home – It's Free to Join ClixSense
Another FREE to join work at home program to recommend you today, it's ClixSense. This is one of the free to join program that I joined when I started to look for opportunity online and started my journey in internet marketing.
ClixSense is fun because THEY PAY YOU TO VIEW THEIR ADS! For every 30 seconds viewing, you get paid!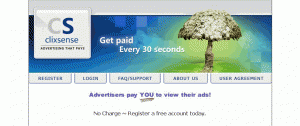 Get PAID for viewing 30 second "web commercials"
Simply log into your ClixSense.com account and click the "browse Ads" button.
Each ad you browse is displayed for 30 seconds. You earn between 1 cent and US$5 for each ad you view.
Receive a paycheck each month for your browsing activities.
They also have a "Game Page" for you to try your luck everyday! You will have the chances to win from 1 cent to US$5 by click on the Grid.
Example as below: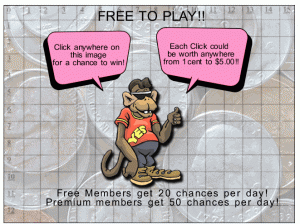 P/S: Spend 5 minutes login to ClixSense everyday and earn the free money!

They have Free Affiliate Program Too!
Refer others to ClixSense.com and earn even more. All ClixSense.com members are automatically enrolled in the ClixSense.com free affiliate program. You earn 10% of the revenues collected from your referrals. It's free!
For a limited time ClixSense will pay you $2 for your referrals who upgrade their account to "Premium" accounts.
Let's see their plan of earning.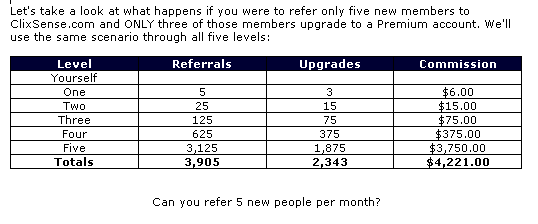 It's not difficult to follow the earning plan and I suggest you to JOIN TODAY and explore yourself!
Learn more on how to promote affiliate programs at Mompreneur Internet Marketing Hub.
Filed under My Sharing