Contest Title: My Blog and Me
Free style writing about You and Your Blog. Will have a link to your website.
Rules:
1.  One Person One Submission
2.  Length of writing – 400 to 600 words
3.  Submission date: 2nd to 15th May 2009
4.  Contest date: 16th to 30th May 2009
5.  Result date: 10th June 2009
6.  Articles of Finalists will be posted on Mompreneur Asia (start from 16th May) for voting. You may invite your friends to vote for you.
7.  IP address is recorded. You may not vote for yourself and your  friends may also vote for you once a day only.
8.  Winner will be judged by the following: No of Votes – 80%, Invited Judges – 20%
9. Lucky Comment Contributor will also have a consolation prize and will be judged by invited Judges.
10. Both Winner and Lucky Comment Contributor will be notified by email.
11. Open for Singapore (as the prizes are applicable for Singapore use only)
Prize for Winner – WORTH S$100 Vouchers from Ayurvita Therapy
Prize for Lucky Comment Contributor – WORTH S$30 Voucher from Ayurvita Therapy
Special thanks to the Sponsor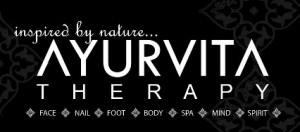 The Submission is now closed.
Please vote the your friends:
2. Elaine Lau – TheNewAgeParents
4. Monique Yoyo – Hobby Is My Earning Tool
Gennie Lee – Amore Bakery is the Winner! Congratulation!
Filed under My Sharing